History
After almost 10 years trading under the name Bob Stanton Corporate Golf, David decided to create his own identity with Gillard Golf being formed early in 2016. The legacy of Bob Stanton Corporate Golf will not be forgotten, with more than 30 years at the forefront of corporate golf in Australia and abroad.

In July of 2006 David Gillard purchased Bob Stanton Corporate Golf and with that took on the management of golf days for companies such as Allianz, Macquarie Bank, Subaru, Westfield and many more. All of these companies continue to use Gillard Golf for their corporate golf needs, together with a host of new companies such as ANZ, Munich Re, Alliance Insurance, Hollard Insurance and MBS Insurance.

When Bob decided to step down from the management of the Lexus Golf Program in 2011, Lexus had no hesitation using David to manage the 30+ events of owner's golf program.
David and Bob are still in regular contact and both still enjoy the opportunity to sneak out for a quiet game of golf...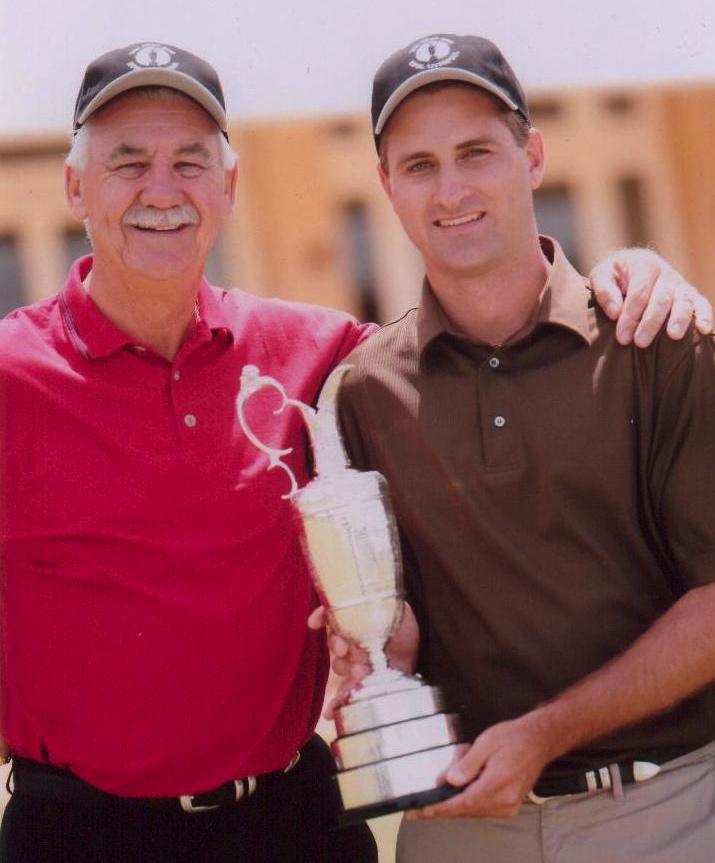 David & Bob in 2007 with the Claret Jug at an event hosted for MMC & the R&A
Take the stress out of your golf day, professional services are a phone call away! Look forward to talking to you soon.