2021 Lexus of Perth Golf Invitational - Joondalup Resort
The Lexus of Perth Golf Invitational was held at the beautiful Joondalup Resort and all 27 holes were in play for the field of close to 180 players. The course was in fantastic shape and the perfect weather meant scoring conditions were good - even if the pin positions were tough!
Three courses were in play on the day and with live leaderboards, teams were able to keep tabs on how they were placed. One team separated themselves from the rest and managed to win by two shots. Taking out the best nett result on their respective courses (besides the overall winner & runner up) were:
Quarry/Lake - Gary Softley, Linda Roberts, Phillip Pattinson & Evelyn Ong - nett 56.37
Lake/Dunes - James Finn, Amiram Katz, Murray Griffiths & John De Leo - nett 55.25
Dunes/Quarry - Craig Daw, John De Rosa, Paul Bizzaca & Chris Bright - nett 55.37
The runners up had a great round of six under par, that included six birdies and an eagle. Unfortunately, the two bogeys they had stopped them from threatening the winners. Well done to Veronica Winterbourn, Barry Winterbourn, Reg Airey & Daniel Ying who finished with nett 54.5. The winners definitely deserved the win, shooting the lowest score of the day, a 61! They started with started with seven straight birdies before their momentum was slowed with five pars before they could get on the birdie run again. In the end they won by exactly two shots with nett 52.5. Congratulations to Alan Nguyen (13), Tu Nguyen (12), Alan Newman (25) & Colin Woodcock (18). For the full results from the day, please click on the button below - Download Full Results.
The opportunity for two Lexus owners to attend the Lexus Melbourne Cup was drawn at the end of the day. Congratulations to Kim Barnard & Geoffrey Brown, who will have the opportunity to play Royal Melbourne Golf Club followed by a day at the races at LANDMARK by Lexus for the running of the Lexus Melbourne Cup.
If you would like some tips to assist your play, please click on the image below to be taken to the Lexus Golf Masterclass hosted by myself & Dimi Papadatos, Lexus Golf Ambassador.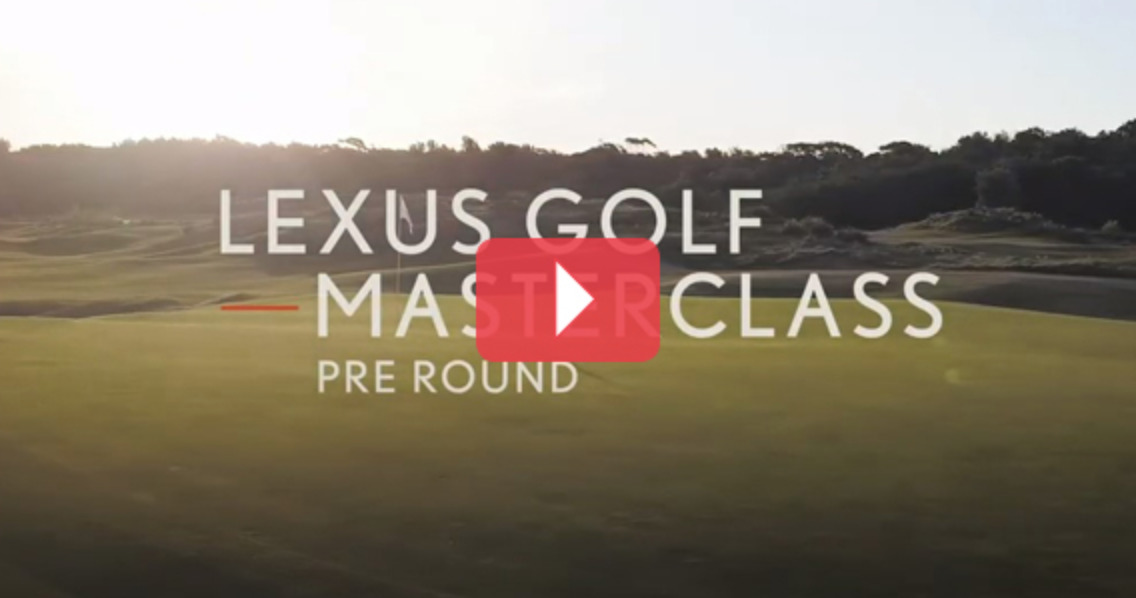 ---
Download all results
US Masters 2023
Take the stress out of your golf day, professional services are a phone call away! Look forward to talking to you soon.